Cannon Hill Park woodland clearing project given £200k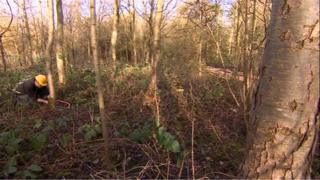 A conservation project to restore overgrown woodlands in Birmingham's Cannon Hill Park has begun.
The Wildlife Trust was given a grant of £200,000 to help clear debris, giving plants and wildlife space to thrive.
The money will be spent across Birmingham and the Black Country, and will include work in areas such as Smestow Valley and Rowley Hills.
Some existing trees will mature, and native flowers such as bluebells and wood anemone will be planted.