Killer Lee Wheeler sentenced after absconding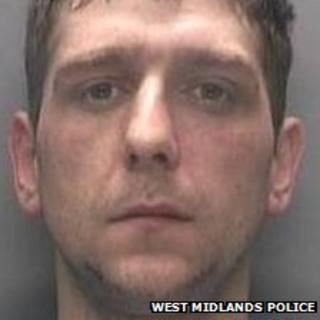 A convicted killer who absconded from prison while on day release has been sentenced to an extra six months.
Lee Wheeler, 33, failed to return to Sudbury Prison in Derbyshire on 23 December.
He was serving a nine-and-a-half year sentence for the manslaughter of Leon Kerr in Birmingham in 2010.
Wheeler, of no fixed abode, was found and arrested by police in Preston Road, Yardley, on 7 January.
He was handed the six-month consecutive term on 10 February at Birmingham Crown Court, after pleading guilty to escaping from lawful custody.