Man arrested for murder in missing woman probe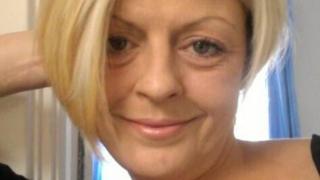 A man has been arrested on suspicion of the murder of a missing Birmingham woman.
Lisa Bennett, 39, from Selly Oak, was last seen in the city in May.
An unnamed 34-year-old man from Birmingham has been taken to a police station for questioning.
Officers said they had been contacted by Lisa's mother in May, after she had not heard from her daughter for weeks, and had not found any evidence Ms Bennett was still alive.
Det Insp Warren Hines, said they "strongly suspected" she had been a victim of crime.
'Lovely girl'
He said: "To date, we have found nothing to suggest that Lisa had planned to leave or even that she is still alive.
"Detailed investigation shows that she has not accessed any of her accounts or claimed any benefits since last May and we strongly suspect she may have been a victim of crime.
"We urge people who know Lisa, or have information about her disappearance, to contact us as soon as possible."
Ms Bennett's mother Janet, from Burton in Staffordshire, said all she wanted was to find out what happened.
"All Lisa's family and friends who know her in Burton love her to bits," she said.
"All we want to do is find out what has happened to her. Even though she can be a bit of a rebel, she is a lovely girl and we all miss her very much."