Plan for £1m arch in Birmingham's Chinese quarter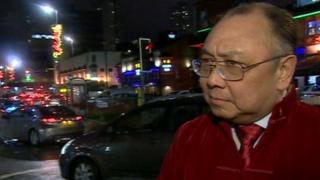 Campaigners in Birmingham have launched an appeal to build a £1m arch in the city's Chinese quarter.
The Birmingham Chinese Festival Committee said the city was one of the few in the UK with a significant Chinese population not to have an arch.
Thousands of people are expected in the Southside area today to celebrate Chinese New Year.
Jeffrey Yap, committee chairman, said he was confident the money for the arch could be raised.
"We will be starting the fundraising tonight," he said.
"The area around Southside is such a vibrant one, I'm sure the businesses and community of Birmingham will be behind the scheme."
Mr Yap added people would be able to support the scheme by "buying a brick" of the proposed arch.