Fusion Architectural Building Systems Ltd fined after worker injured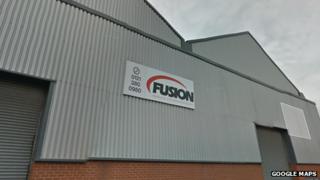 A roofing firm has been ordered to pay £4,775 after an employee lost part of his finger.
Kamil Patyk, of Erdington, Birmingham, was injured when his little finger came into contact with a machine.
Birmingham Magistrates Court heard protective guards had been removed at Fusion Architectural Building Systems Ltd, based in Aston Lock.
The firm was fined £4,000 and ordered to pay £775 in costs after admitting breaching safety regulations.
The man was injured in May last year and had to have part of his finger amputated.
An investigation by the Health and Safety Executive found guards had not been in place on the machine, which is used to put folds in sheet metal, for several years. Officers said the machine posed a clear risk with dangerous parts being exposed.
HSE Insp Paul Cooper said: "Incidents where workers are injured, or even killed, by moving machinery are easily avoided if employers provide suitable guarding.
"In this case guarding was available but was not being used."