Charity shop 'box of memories' reunited with owner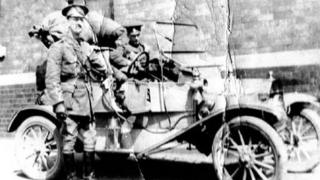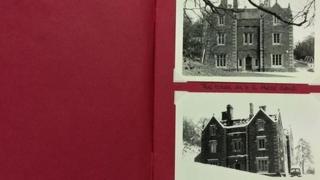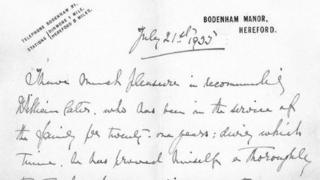 A woman has been reunited with a shoebox full of photos she mistakenly donated to a Birmingham charity shop.
Loretta Selway, from Water Orton in Warwickshire, left about 50 photographs dating from the first half of the 20th Century at an Acorns Children's Hospice shop in Castle Bromwich.
But she came forward after seeing appeals in the media and was reunited with her items on Thursday.
A charity spokeswoman said it was "lovely" there had been a happy ending.
"We're really pleased that the owner of the shoebox came forward to claim it today," she said.
"Loretta Selway heard about the search for the owner of the shoebox following appeals in the media.
"We are really grateful to everyone who helped us publicise the donated shoebox.
"It's lovely that there has been a happy ending to this story and that the box full of family memories is now back where it belongs."