'Box of memories' donation puzzles charity shop staff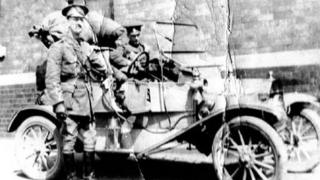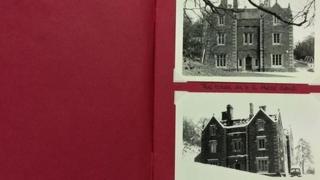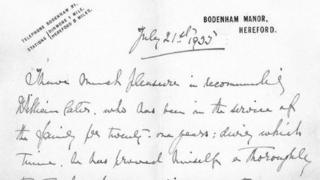 Staff at a Birmingham charity shop are searching for the owner of a "box of memories" that they believe was mistakenly handed to them.
The box, donated among a number of other shoeboxes, contains 50 black and white photographs dating from the first half of the 20th Century.
Workers at Acorns Children Hospice shop in Castle Bromwich, said the box contained "decades of family memories".
But puzzled staff said there were "very few clues" as to who owns it.
Rachael Quinney, deputy manager, said: "We think the box was given to us by mistake".
She said that as well as photographs, the box also contains a letter, a rent book from 1958 for Beaumont Road, Bournville issued to a tenant called William Cater, and an employment reference.
The box also contains a memorial card for a Clara Gibbs who, it states, died aged 84 in 1944.