Brockswood Animal Sanctuary flooded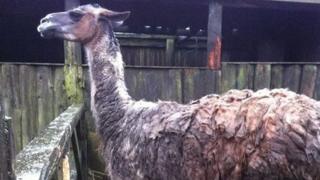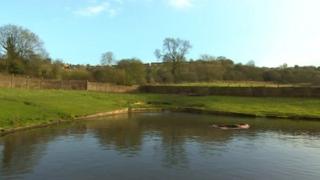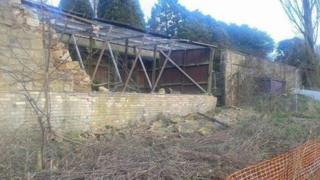 An animal rescue centre in the West Midlands has been flooded during high winds and heavy rain.
Managers at Brockswood Animal Sanctuary near Sedgley said more than 70 livestock and sheep had been moved out of fields which had become quagmires.
A number of shelters were damaged and fences and walls had been blown down, they said.
The sanctuary had to buy extra food and hay for animals costing about £1,000 because of damage to pastureland.
Claire Thompson from Brockswood said: We came in to find shelters completely wrecked and the animals are just covered in mud.
"We've had animals get sick as a result of the wet and cold, some of the sheep have struggled to find food so we've had to buy in hay which is costing a lot of money."
Ms Thompson said the sanctuary, located in the Cotwall End Valley, had been flooded by water running off nearby hills.