'Naughty step' for Mumsnet blunder MP John Hemming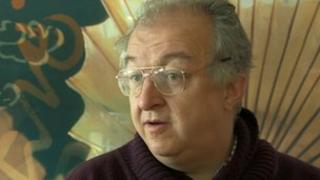 A Birmingham MP has had his account suspended by a parenting website after he identified a family in a case where a mother was forced to give up her child.
John Hemming, Liberal Democrat MP for Birmingham Yardley, said he had been placed on the "naughty step" by the online forum Mumsnet
He said his posts, which also revealed other users' identities, were "a mistake".
Mumsnet confirmed a user was suspended.
'Cooling-off'
The suspension occurred before Christmas.
Mr Hemming said he had posted about a number of issues, including his efforts to help an Italian woman whose child had been taken into care.
The MP, who chairs the Justice for Families Campaign, had been outspoken about the case, in which a woman with mental health issues had her baby removed by Caesarean section and taken by social services in Essex.
Mr Hemming published an Italian court order, which the website said was in breach of UK reporting restrictions on the case.
Mr Hemming said: "It was against Mumsnet's rules to put up the details."
A spokeswoman for the website referred to the suspension as a "cooling-off" period, which would come under review.