Black Country probation staff move to new Dudley base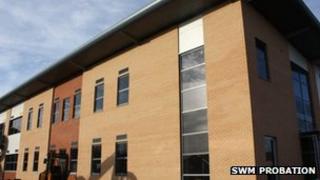 Probation workers from the Black Country will move into a £1.3m facility next month, it has been announced.
Eighty staff from offices in Stourbridge, Netherton and Lye will move to Hope House, on Castlegate Business Park, Dudley.
Adrian McNulty, head of Dudley Probation, said it would "improve services" and allow the trust to sell "old and inefficient" buildings.
New facilities include offices, group support rooms and rehabilitation rooms.
The new building will be devoted to helping people who must attend regular appointments as part of their community order.
Mr McNulty, added the move would allow staff to offer offenders group rehabilitation classes for the first time, where they will take part in role-play sessions exploring why people re-offend.
Education advice and debt advice will also be available, along with individual rehabilitation sessions.