Victor Nealon freed after 17 years in jail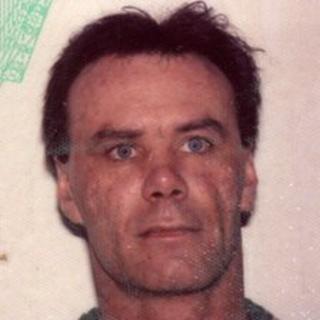 A postman who has served 17 years in prison for an attempted rape he has always denied has walked free after DNA evidence was heard at the Appeal Court.
Victor Nealon, 53, was living in Redditch, Worcestershire, when he was convicted of attacking a woman in January 1997 and jailed for life.
New DNA evidence revealed the presence of another man's genetic material, three Appeal Court judges were told.
Mr Nealon's barrister said the evidence was "dynamite" for his client.
The Criminal Cases Review Commission (CCRC) had referred the case to the Court of Appeal, which heard that DNA material found on the the 22-year-old woman's blouse tarnished the jury's guilty verdict.
Mr Nealon was released from prison on Friday afternoon.
'Explosive effect'
Peter Willcock QC said his client had volunteered to give a DNA sample at the time of the attack in 1996 and no trace was found on the woman's clothing.
However, tests in recent years revealed the presence of the other man's DNA.
"In the context of these proceedings, this DNA evidence is dynamite and, had it been used at trial, it would have had an explosive effect," said Mr Willcock.
"Had the defence had this evidence, clearly indicating that there was potentially another suspect, then the weaknesses in the identification may well have been enough to persuade a jury that they could not be sure that this defendant was the person responsible."
Sarah Whitehouse, for the Crown, argued that the new evidence was "neutral" and should not affect the safety of the conviction.
However, the judges chose to quash the conviction. They said they would explain the reasons at a later date.
Mr Nealon was arrested after a woman was sexually assaulted on her way home from a nightclub in Redditch.
He was convicted after a trial at Hereford Crown Court and given a life term. An appeal in 1998 was unsuccessful.
'Corners cut'
Leo O'Toole, Mr Nealon's friend and member of the West Midlands Against Injustice group, said after the hearing that during his time in prison, Mr Nealon's relationship with his partner had ended and some of his relatives had died, leaving him with nowhere to go upon release.
"There has been a man in prison for 17 years on wrong evidence. The trauma and the damage done to Victor and the victim of this event is irreversible," he said.
"The police will have to reopen the case because there is a perpetrator at large in society who remains free."
Mr Nealon's solicitor, Mark Newby, said he expected his client to seek compensation in the coming weeks.
"Forensic science has moved on since the 1990s but it would appear that exhibits were not fully examined at the time," he said.
"Not enough care appears to have been taken or corners appear to have been cut.
"He's very angry as to what's happened.
"Victor needs some time to reintroduce himself to a world he was absented from 17 years ago."