Kelly Cliff jailed over plot to murder partner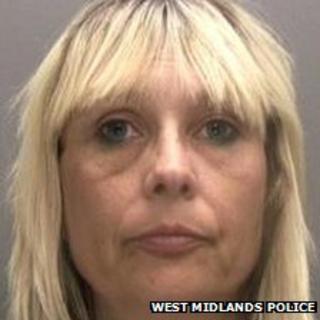 A woman who was found guilty of asking a former neighbour to kill her partner has been jailed for six years.
Kelly Cliff, 40, of Walsall, had numerous affairs during her 22-year relationship with Carl Gallagher and wanted him killed, Wolverhampton Crown Court heard.
She asked 45-year-old Dalton Bowen to help her, but instead he told police of her plans.
The mother-of-two denied the plot but was found guilty of soliciting murder.
Speaking after the case, Det Con Jim Connell said it had been "an unusual case".