Digbeth becomes Birmingham's social enterprise quarter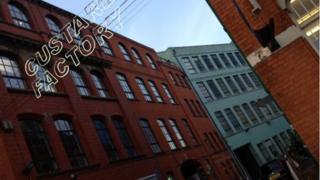 Digbeth has been officially designated Birmingham's social enterprise quarter.
It is hoped the move, backed by Birmingham City Council, will attract more businesses with a social or environmental mission to the new zone.
So far 57 social enterprises have been identified in the area between High Gate and Hurst Street.
Although there is no economic benefit to the label, businesses that supported the bid say it is a "recognition of a common purpose".
The Initiative for Social Entrepreneurship, which aims to reduce unemployment in Birmingham, led the application to Social Enterprise UK, the UK body for social enterprise, with backing from the council.
ISE's chief executive Sarah Crawley said: "The idea is by coming together as a quarter we can support, develop and grow."
Graham Beaumont, the chief executive of Moseley Street-based Health Exchange said he hoped it would boost interest in the area and attract more similarly minded business people.
"I think it's more than a label, it's recognition of a common purpose," he said.
Jessica McDonald, from skincare boutique Samsara Skin in the area said: "Digbeth needs footfall - and it needs to be something unique."
But she said she would be wary about businesses jumping on the bandwagon and moving to the area without genuine social and environmental agendas.