Canon Graham Usher is the new Bishop of Dudley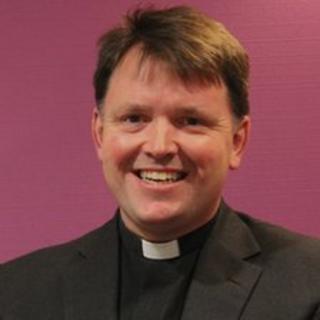 Canon Graham Usher has been confirmed as the new Bishop of Dudley.
He replaces the Right Reverend David Walker, 56, who was announced as the new Bishop of Manchester in June.
Bishop Usher, who was ordained in 1996, is currently rector and lecturer of Hexham Abbey in the Diocese of Newcastle.
The 43-year-old, who has also lived in Ghana, Africa, said he was "honoured, delighted and not a little daunted" by his new position.
He said: "I am greatly looking forward to getting to know the people and places of the Black Country and the wider Diocese of Worcester, as well as working with and learning from Bishop John, the clergy and people of the Diocese.
"Together I believe that we have an incredible story to tell as we share the life of Jesus and, in partnership with others, look to ways to daily bring God's love, justice and peace to the communities we serve."
He will be ordained at St Paul's Cathedral on 25 March and be will begin his ministry in the Diocese of Worcester after Easter, a Downing Street spokesman said.