Birmingham TB death: Doctors' watchdog clears GP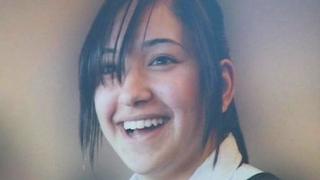 A General Medical Council (GMC) hearing has found that a Birmingham GP's failure to notice a 15-year-old girl had tuberculosis (TB) was "an isolated incident".
Alina Sarag, 15, died of the disease in January 2011, after being referred to hospital by Dr Khalid Iqbal.
Dr Iqbal had assessed Miss Sarag, from Sparkhill, four times in September and October, when her TB was "latent".
He did not refer to medical notes which documented her TB diagnosis in 2009.
A paediatrician at an inquest into Miss Sarag's death told the coroner the teenager's medical treatment would not have differed if Dr Iqbal, of Highgate Medical Surgery, Birmingham, had done so.
No further action
The GMC panel said: "You did not adequately review [Alina Sarag's] medical history, and the committee advises you to take care to do so in the future.
"You have demonstrated insight into your failings and have a previous good history.
"You responded appropriately in your treatment [of Alina Sarag] and the panel accepts that she did not present with symptoms typical of tuberculosis.
"The evidence clearly shows that you are normally highly competent and careful."
The case has been closed with no further action.