Driver sought after man killed in Smethwick hit and run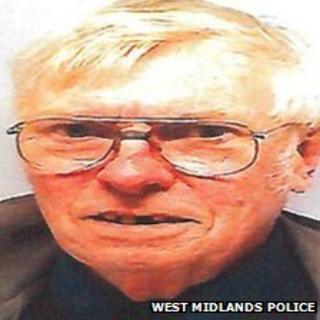 The driver of a Fiat Punto is being sought after a hit and run in Smethwick which killed a pensioner.
Bill Fenton, 73, died in hospital after being involved in a collision on Beakes Road in the town at around 21:30 GMT on Saturday 23 November.
Police said the driver of a dark blue Fiat Punto seen in the area may be able to help with their investigation.
Sgt Paul Hughes said: "I would appeal directly to the driver to help determine what happened to Bill."