West Midlands Police chief constable Chris Sims reappointed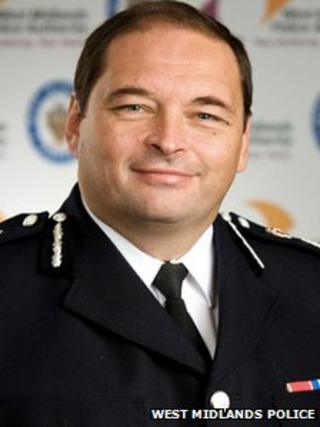 Chris Sims has been reappointed as Chief Constable of West Midlands Police for a further three years.
His re-appointment means that he will the force's top job until the end of May 2017.
The decision was announced by West Midlands Police and Crime Commissioner Bob Jones.
Mr Sims took up the post in 2009. In 2010 he received the Queen's Policing Medal for distinguished service in the Queen's Birthday Honours list.
The 54-year-old, who began his policing career in 1980, said he was "delighted at this great honour".
The force currently has a workforce of around 13,500 staff.