U-turn over Dudley children's centres closure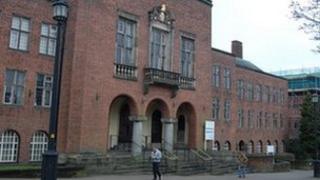 Plans to close seven children's centres in Dudley have been abandoned after a public campaign.
Dudley Council had proposed to cut the number of its centres from 20 to 13 in a bid to save £2.3m from its budget.
Council leader David Sparks said the centres had been strongly "defended by the community" and the authority would now look elsewhere for savings.
More than 1,000 people have contributed to a wider budget consultation, which is due to close on 3 January.
Campaign groups were set up on Facebook, while some people protested outside the centres.
Mr Sparks said: "The consultation was so overwhelmingly in favour of keeping the children's centres that I felt as leader that we had to state we were going to keep them open.
"People have made it very clear that children's centres are an important function of the community and I see no reason why families should be in a state of anxiety over a vital service to them."
'Better funding'
Around 15,000 children have access to centres across the borough.
Mr Sparks told the Halesowen News the local authority would look again at how the savings might be found within its 2014-15 budget.
He said he believed it would be possible by restructuring other parts of the council and re-organising staff.
The local authority is also expected to look at how else they could make use of the centres, possibly to provide some health services.
In the long term, however, Mr Sparks said the centres' survival would depend on better funding from central government.
The council's cabinet has approved a budget which includes plans to make £25.8m of savings over the next three years, some way short of the £60m required.
Mr Sparks called on local MPs and others to lobby government.
The Department for Communities and Local Government has previously said that local councils account for a quarter of all public sector spending and it was only fair they continued to make savings.