Police officer summonsed over road death in Birmingham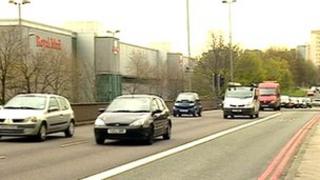 A West Midlands Police officer is being summonsed for causing death by careless driving after a man was hit by an unmarked police car in Birmingham.
Xuan Wei Zhang, 24, from China, was struck outside Newtown shopping centre in April last year.
He had been using a crossing and suffered head and back injuries. He was taken to hospital but later died.
PC Vaughn Lowe, 41, who has been suspended, is due at Leamington Spa Magistrates' Court on 20 December.
The officer, from Bridgnorth Road, Stourton, is based at the force's traffic unit in Aston, Birmingham.
An Independent Police Complaints Commission spokesman said the Crown Prosecution Service had read the report on the incident and decided the officer should face criminal proceedings.
Supt Tim Godwin, of West Midlands Police's professional standards department, said a decision had been made "to suspend PC Lowe until criminal matters are concluded".
He added that the officer had "been on non-operational duties since the incident".