No manslaughter charges over Carl Cope death at Walsall Manor Hospital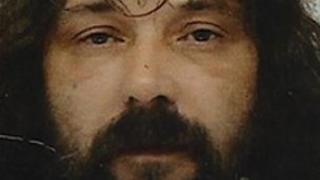 No manslaughter charges will be brought against five NHS staff involved in the care of a patient at Walsall's Manor Hospital who died.
Carl Cope, 47, died from a heart attack after collapsing in June 2012 outside the A&E department with chest pains.
In December four ambulance staff and a hospital worker were held on suspicion of manslaughter by gross negligence and misconduct in a public office.
Police said bail had been cancelled but lesser charges could be brought.
A spokesman for the West Midlands force confirmed there was not enough evidence to charge them with gross misconduct.
"Police bail for the four ambulance workers and one nurse has been cancelled. We are currently liaising with the CPS to see whether any lesser charges can be brought," he said.
"They could be informed of lesser charges by post. We cannot say what those lesser charges would be at this stage."
Sister 'disgusted'
Mr Cope was not taken straight in for heart tests after being admitted to the hospital by ambulance.
He was left in severe discomfort in a waiting room and then went out to get a drink from the hospital shop. On his return, he collapsed in the road outside the A&E department.
Ambulance staff went to inform security rather than going to assist him.
His sister, Lynne Cope, said she was "disgusted".
She added: "We didn't know what had happened to Carl for two weeks after his death and I have had no phone call or anything from the police about this."