Lozells 'large burglar suspect' sought by police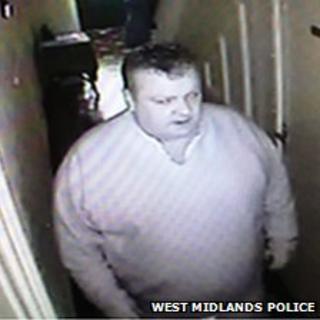 Police have asked the public to help identify a man suspected of stealing from an elderly man with dementia.
The man is suspected of taking money from an 87-year-old resident at sheltered accommodation in Lozells, Birmingham.
The elderly man was asked for a notepad and while his back was turned, a wallet containing £160 was stolen.
The suspect is described as white, aged 30-40, 5ft 9in, and of a very large build.
"We're hoping someone will recognise this man, as he has a fairly noticeable stature," a West Midlands Police spokesman said.