PG Wodehouse donation: Oxfam shop given £1,000 book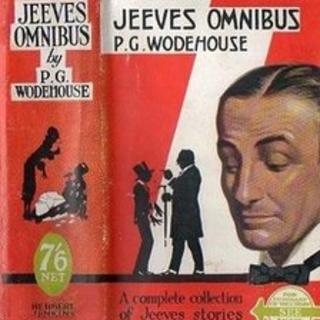 An anonymous donor has given a £1,000 copy of a 1931 book to a charity shop.
Stunned staff at the Harborne branch of Oxfam in Birmingham, discovered the rarity in a carrier bag left at the shop.
The Jeeves Omnibus Volume One, by PG Wodehouse, originally cost seven shillings and sixpence, or 38p to buy.
Shop staff said they hoped to sell the title at full value to raise money for people living in poverty.
'It's a mystery'
Branch manager Julian Grist said: "We have no idea who donated the book.
"It's a complete mystery. We were stunned when we identified its rarity.
"We often get large donations in bags and when you sort through them later, there is occasionally something very special.
"That is what happened in this case.
"It is a rare book to find in any condition, let alone with its dust jacket intact."
Mr Grist said staff were hoping to sell the book for £1,000.
"If there are no buyers, we will look at selling it online or through auction," Mr Grist added.
"Either way, it will make a lot of money for the charity."
Copies of the book online are selling for up to £2,500.