Birmingham to Egypt air routes announced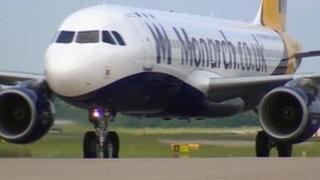 A new route between Birmingham Airport and Egypt will start operating twice a week from next summer.
The airline Monarch has said it will begin flying between Birmingham and the Red Sea resort of Hurghada in May 2014.
William Pearson, from Birmingham Airport, said: "We're delighted that the airline has continued to expand its route network from Birmingham, where it is now one of our largest airlines."
Monarch has operated from Birmingham since 2005.
The airline is building a new maintenance centre at the airport.
About 150 jobs are expected to be created when it opens at the end of 2013, with the possibility of a further 150 jobs later, the company said.