Azim Azam fatal bus stabbing suspect detained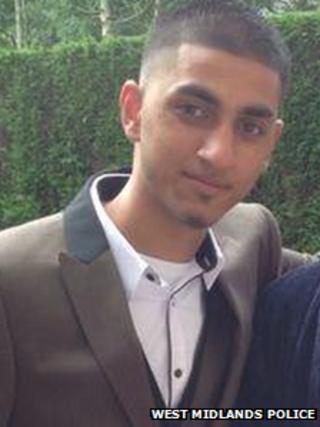 A teenager has been arrested over the fatal stabbing of a college student in Birmingham.
West Midlands Police said a 17-year-old was held after attending Birmingham Central Police station at midday.
Azim Azam, 16, from Billesley in Birmingham, was found collapsed in the street after getting off the number two bus in Moseley at 08:30 BST on Monday.
His family paid tribute to him as a "bubbly character" with "a friendly nature."
In a statement, the family said: "Azim was a lovely young lad who was full of life. He was looking forward to going to college to embark on a new chapter of his life.
"We still can't get around the fact that someone can be so cruel and heartless enough to take a fellow human life.
"How can people go around thinking they are clever or big by carrying knives? We have lost a loved one."
West Midlands Police said it believed Azim became involved in a row with a fellow passenger on the bus.
He was found lying in Yardley Wood Road at its junction with Hayfield Road having suffered a stab wound.
He later died in hospital.