Cradley Heath couple guilty of child abuse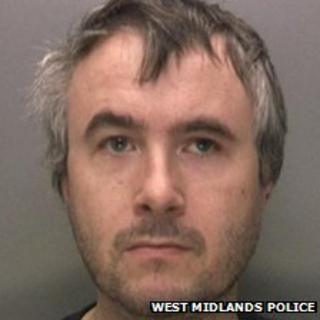 A man who admitted sexually assaulting a young girl and photographing the abuse has been jailed for four years.
Stephen Gandy, 43, from Elbow Street, Cradley Heath, Birmingham, pleaded guilty to two assaults and seven offences involving indecent and prohibited images.
His partner, Annette Storey, 38, of the same address, admitted one count of sexual assault on a girl under 13.
She received a 36-month community order.
The pair had taken images of themselves abusing the youngster which were found when police raided their home in April 2012.
Gandy will remain on the sex offenders register indefinitely. The court also issued a 10-year Sexual Offences Prevention Order (SOPO).
Storey was prohibited from associating with other sex offenders apart from her husband and was also given a 10-year SOPO. She is also prevented from working with children as part of her community order.
Gandy pleaded guilty to two counts of sexual assault on a child under the age of 13, one charge of taking an indecent image of a child and three charges of making an indecent image of a child .
He also admitted making indecent movies of a child, one charge of possessing extreme pornography and one charge of possessing prohibited images of a child.