Boy bitten by police dog in Oldbury will be compensated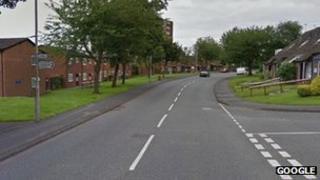 The family of a boy attacked by a West Midlands Police dog will receive compensation, the force has said.
Tom Cutbill, 11, was playing in his grandmother's back garden in Oldbury when the dog and its handler went in and the youngster was bitten.
The force has said it is waiting to find out the extent of Tom's treatment before determining the sum to give to the family.
But his grandmother Bev Bakewell has said no amount will be enough.
Copper wiring
Ms Bakewell, 52, of New Henry Street said: "This has completely changed the way I feel about the police. I used to trust them but I do not any more.
"My back garden will never be the same again."
The attack happened in June as officers responded to reports of thieves stealing copper wiring in Western Road, near Langley Green railway station.
A dog handler and his German Shepherd-Belgian Malinois cross were searching for four suspects when they entered a private garden and Tom, who was aged 10 at the time, was bitten.
After the attack, West Midlands Police launched an investigation, which is being overseen by the Independent Police Complaints Commission. This is ongoing. The police dog and its handler have not been suspended from duty.
'Very apprehensive'
Ms Bakewell said Tom, from Rowley Regis, has been more cautious about playing in her garden since the attack.
"He has been very apprehensive," she said.
"He won't go in the garden unless he knows the gate is locked.
"He is worried it could happen again."
A spokeswoman confirmed the family would be awarded compensation.
"The boy's injuries will be assessed at a future date by medical professionals to determine what, if any, further treatment he will receive," she said.
"The amount of compensation will be dictated by the level of treatment he may need.
"Our investigation is ongoing, we have now received signed statements from the family as part of our inquiries."