Birmingham tenants invited to rent 1,000 allotment plots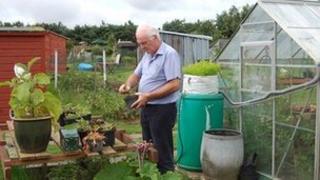 Would-be gardeners in Birmingham are being invited to rent one of 1,000 vacant allotment plots in the city.
Birmingham City Council said it has the largest number of allotments of any local authority in the UK, with 115 sites and over 7,500 plots.
Its 1,000 vacant plots are available on both new and existing sites.
Rent varies depending on the size of allotment plot, ranging from £40 to £90 per year, and is half price for people aged over 60.
To promote healthy eating residents renting one of the plots will receive free seeds and guides on growing produce.