Solihull Hospital breast cancer patients review meeting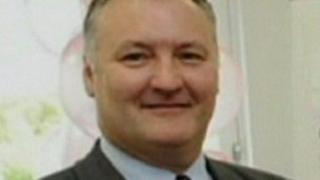 Breast cancer patients treated at a West Midlands hospital are to meet the chair of an independent review of the hospital's breast care services.
Lawyer Sir Ian Kennedy wants to speak to patients treated by surgeon Ian Paterson at Solihull Hospital.
Mr Paterson is the subject of a police investigation into alleged botched or unnecessary breast cancer operations at West Midlands hospitals.
Sir Ian has invited affected patients to a meeting in Solihull next week.
'Cleavage-sparing'
Concerns about Mr Paterson were initially raised in December 2011.
Since then the care plans of all patients thought to have been affected have been reviewed.
It is alleged he carried out the botched or unnecessary operations between 1994 and 2011, some of which were found to breach guidelines.
The General Medical Council (GMC) has accused Mr Paterson of performing "cleavage-sparing" mastectomies at Solihull Hospital and two private hospitals owned by Spire Healthcare in Solihull and Little Aston, Staffordshire.
He has been suspended by the GMC and was stopped from performing surgery by the Heart of England NHS Trust, which runs Solihull Hospital, in 2007.
Up to 400 women are suing the trust and Spire Healthcare.
West Midlands Police confirmed that its investigation was ongoing.
The open meeting with Sir Ian will be held at St John's Hotel in Warwick Road, Solihull, on 13 March.