Man guilty of Danny McCalla shooting in Bilston club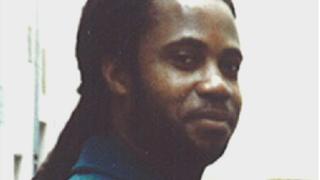 A man has been found guilty of the murder of a father of three in a nightclub in Wolverhampton.
Vincent Ashman shot Danny "Dannyman" McCalla, 50, six times at Tropical Harmony nightclub in Bilston in November 2009.
Ashman, 38, who was known by the nickname Chopper, fled to Jamaica after the shooting but was extradited to the UK in July.
He will reappear at Birmingham Crown Court to be sentenced on Wednesday.
The court heard how, on the night of the killing, the two men were arguing on the dance floor of the club when shots were fired.
Mr McCalla was pronounced dead in hospital an hour later.
A forensic examination found that the gun had been fired seven times and that six bullets had hit him.
'Intent on killing'
Ashman never disputed being in the club on the night of the murder but always denied being the person who carried out the shooting.
During the trial the jury was shown a CCTV image of Ashman holding the murder weapon, which he claimed was actually a mobile phone.
Det Sgt Michael Griffiths from West Midlands Police said Ashman was "a man who was intent on killing".
"He must have known the potential consequences of carrying a loaded firearm.
"He shot at Danny McCalla not once, but seven times in quick succession, ending his life in the most brutal way.
"He also posed a risk to many other people who were in the Tropical Harmony club on the night of the murder, who could have been killed or seriously injured by his actions."
The police said the investigation had been "complex and lengthy" and that the force's thoughts were now with Mr McCalla's family.
Following the murder the premises licence for the Tropical Harmony nightclub was revoked and the venue closed down.
No appeal was made and the club has been closed ever since.