Winson Green Prison: Man charged after guards attacked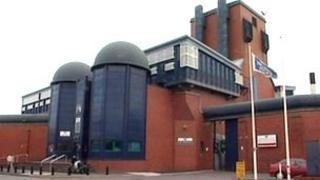 A man has been charged after five guards were attacked at Birmingham prison.
An investigation was launched after a prison officer was injured on 4 November and a further four employees were hurt three days later.
All five needed hospital treatment, two of them for serious cuts.
The 52-year-old faces five assault charges and is due to appear at Birmingham Magistrates' Court on Wednesday.