Npower to close Kingswinford call centre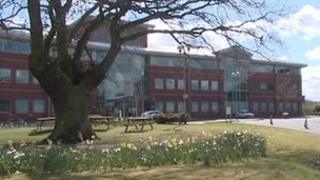 Energy company Npower is to close an IT call centre in the West Midlands which employs nearly 300 people.
The firm said it was shutting the base in Kingswinford as part of a "strategic review of its premises" being carried out with its parent company RWE.
It would not confirm if any jobs would be lost but said it would hold meetings with workers about their futures.
About 30% of staff had already been relocated to offices in Worcester and others could move there, the firm said.
A company spokeswoman said: "Workers have always known since it was identified, last July, that the Kingswinford office would be closing at some stage this year.
"We have been relocating people during that time.
"We will update our workers first on any changes that will affect them, as they are our number one priority."