Birmingham criminal meeting pilot 'a success'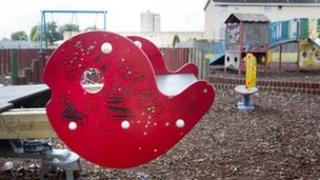 A project where crime victims come face-to-face with the perpetrators in Birmingham has proved so successful it may be expanded, police chiefs say.
West Midlands Police said more than 100 offenders and victims have taken part since they started the project in May.
They said that in some cases victims chose to meet the criminals to get direct apologies and compensation instead of going through the courts.
The pilot has been targeted at those guilty of so-called low-level crime.
Offences include anti-social behaviour, shoplifting, minor assaults and vandalism.
Those behind the project said making criminals meet their victims made them understand the impact of their actions and encouraged them to take responsibility.
Police said victims also got the opportunity to ask the criminals questions and often get apologies and compensation.
'Revelation to me'
Desta Hall, a youth worker at the Lighthouse Centre in Birmingham's Newtown, was one of the first people to take part in the project after meeting a teenager who broke a window at the centre.
She said: "It was like a revelation to me - all these thoughts and feelings that were going through his head that I never thought he was thinking - it gave me the space to say to him how disappointed I was."
Those behind the project said it was not always an alternative to going to court - and said these kinds of meetings often only took place after offenders had been convicted and sentenced by magistrates.
Similar projects involving so-called restorative justice have been run previously elsewhere in the UK.
Sgt Allan Green, of West Midlands Police, said he had been "absolutely overwhelmed" by the positive responses he had received so far from victims, criminals and officers.
Officers said research carried out elsewhere had shown these sorts of projects had cut reoffending rates by more than a quarter.