Families of Aston new year killers seek help to clear sons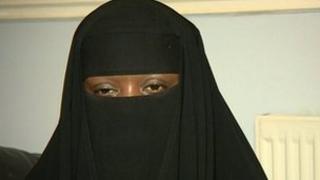 The families of two of the men serving life sentences for the murders of Charlene Ellis and Letisha Shakespeare are asking for information to try and clear their sons' names.
They claim the men, Marcus Ellis and Rodrigo Simms, are the victims of a miscarriage of justice and allege an anonymous witness who gave evidence against them lied in court.
Charlene Ellis, 18, and her friend Letisha Shakespeare, 17, died in a hail of machine gun bullets as they stood outside a new year party in Aston, Birmingham, on 2 January 2003.
Charlene's twin sister Sophie, their cousin Cheryl Shaw, and friend Leon Harris were injured.
The original trial heard the shootings had been a botched gangland reprisal for a previous shooting.
Ellis and Simms, convicted in 2005, challenged their convictions at the European Court of Human Rights in April this year, but their application was ruled inadmissible.
'Repeatedly lied'
During the trial the court was told Marcus Ellis, 24, was the man who fired the machine gun. He was convicted and ordered to serve at least 35 years.
His mother Sheila Barnaby said: "We can't go to the House of Lords. We can't go to the appeal and he would like to appeal to anybody out there who knows the truth to come forward."
Ellis was said to have the street name 'E Man' and some people claimed he was a "shooter" for one of Birmingham's street gangs.
But his mother said this was unfair.
"A great tragedy has happened, two innocent girls have lost their lives and whoever committed it needs to go to jail.
"But surely not an innocent person. My son is innocent so are you happy for someone to serve time for a crime that they didn't commit?" said Ms Barnaby.
'Evidence tainted'
Rodrigo Simms, 20, who was ordered to serve 27 years, was said to have acted as a spotter, guiding the gun car to its target - a rival gang member attending the party.
His mother Jacqueline Simms said the evidence against her son was tainted by an anonymous witness who was granted police protection.
"We just can't understand how he can live with himself knowing that he's got someone who is innocent caught up in this case and it's been a very widely publicised and now he's been labelled as a murderer and he never was," she said.
The party organiser, Rodrigo Simms' cousin, Selina Simms, also believes he is innocent.
She said: "We were very close like brother and sister, practically lived together. My cousin would never do that to me."
'Right to fight'
The solicitor representing the men, Errol Robinson, said they did not receive a fair trial because a key witness was anonymous.
He said: "The witness repeatedly lied inventing material.
"Without that anonymous witness there would have been no case against Marcus Ellis and Rodrigo Simms, and in those circumstances it is right that the family continue the fight for justice."
But Marcia Shakespeare, the mother of one of the victims, labelled the men gangsters and said witnesses needed protecting from such violent criminals.
Ms Shakespeare, who believes the right men are behind bars, said: "How can you live as a mother knowing that someone else is suffering because your child made a choice to carry a weapon and to use that weapon?
"And you know that because you know your child."
'Evidence stood strong'
In a statement, West Midlands Police defended the use of anonymous witnesses.
It said: "The police and the CPS [Crown Prosecution Service] took great care to protect those who needed it to give evidence.
"This included anonymity as witnesses were in fear for their lives.
"The evidence was only part of a package of evidence that convicted the four men.
"This evidence was tested in court and... in the Court of Appeal. Both times the evidence stood strong."
Also sentenced were Michael Gregory, 22, and Nathan Martin, 26, both ordered to serve at least 35 years.