Flood warnings removed in West Midlands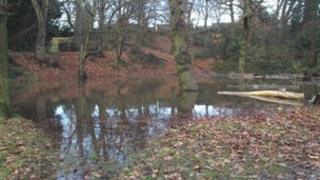 All flood warnings have been removed in the West Midlands.
Warnings issued by the Environment Agency had been in place earlier on the River Blythe at Blythe and Widney Manor.
A band of rain was earlier predicted to slowly spread south, but a Met Office yellow warning for the West Midlands area no longer applies.
London Midland said none of its rail services have been affected by flooding,
Springfield House School in Kenilworth Road, Knowle, was closed on Monday because of a flooded road in the area.
Councillor Diana Holl-Allen said Kenilworth Road was quite often flooded.
"It is very bendy and quite susceptible to flooding.
"We have done a lot of remedial work on it in the past but I suspect we need to do some more," she said.
Alex Lees, 19, of the Heron's Nest public house in Knowle said the flooding had not been as bad as in previous years, although sandbags had been put out as a precaution.
"Warwick Road flooded, there was two lakes on it, when the rain first started and some cars got stuck.
"But it hasn't been as bad as it has been previously."
A Met Office spokesman said rain was expected to fall in the West Midlands region on Monday evening, particularly in the north, but less than 10mm was expected.
He said the rest of the week was expected to be drier with lower than average temperatures.
BBC Inside Out featuring the flooding situation can be watched on the iPlayer until 3 December.