Birmingham City's owners' auditors BDO resign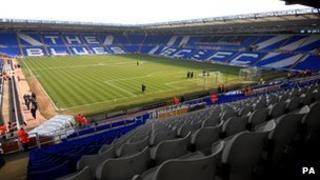 The auditors looking into the accounts of Birmingham City FC's parent company have resigned from the job.
Birmingham International Holdings said in a statement accountants BDO had stood down, saying they had not been able to get "consistent, reliable and complete" information from the company.
The club's owners said it would mean another delay to them publishing their accounts, dating back to June 2010.
They said they were in the process of appointing new auditors.
In June, BDO said it was "sceptical" whether it had received "all relevant information" from the club's directors, something owner Carson Yeung disagreed with.
He said at the time the club's directors had "taken all the steps" to give the auditors all the information required.
The dispute between the club and BDO had been in regard to Birmingham City PLC's results for the year to 30 June 2011, which were filed in June this year at Companies House.
Mr Yeung took control of Birmingham City in 2009 and is the club's largest single shareholder with a 26.3% stake.