Sandwell Academy staff and pupils offered TB screening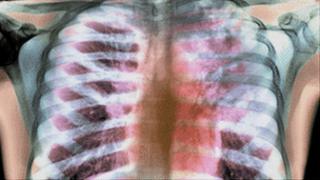 A member of staff at a West Bromwich school is receiving treatment for tuberculosis (TB), the Health Protection Agency (HPA) said.
The worker from the Sandwell Academy in West Bromwich is expected to make a full recovery.
Pupils and staff have been offered TB screening as a "precaution" and parents have been informed of the situation, the HPA said.
TB is an infection that usually affects the lungs.
Dr John Middleton, director of public health, said: "There are around 105 cases of TB in Sandwell each year which are successfully managed through the health care system.
"The risk of catching TB is low, especially in cases like this as it requires prolonged, close contact with someone who has the infection."
Sandwell Academy headteacher Simon Topper said the school was operating as normal.