Rent-free shops offered in Wolverhampton business competition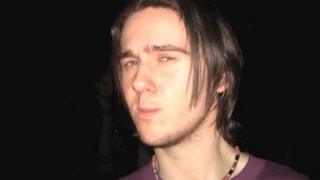 Phil Harris had the idea of running his own shop selling video games several years ago, but the costs of making this a reality were too much.
Now the 28-year-old's dreams could come true in his home city of Wolverhampton if he wins what has previously been described as a "Dragon's Den-style competition".
Three winners will be given a rent-free store for six months, after the city was chosen to receive £100,000 to rejuvenate shopping areas under a government project headed by retail expert Mary Portas.
Mr Harris will enter the Wolverhampton competition with business partner Matt Bird, 26, because he said it would otherwise cost about £25,000 in start-up costs for a shop, including a 12-month lease of at least £15,000.
The former Game, CeX and HMV worker said: "I've got money earmarked to buy a property [to live in] in the near future.
"So to put money in the business, it would have been too much of a risk.
"We wanted to work for ourselves in an industry we enjoy, but doing it our way."
The competition's launch on Tuesday coincided with the start of a 12-week public consultation over council plans for a £5m revamp of the city centre, including improving pedestrian access on key routes and creating more space for events.
The landlords of the three shops being offered in the competition - the Mander Shopping Centre, The Wulfrun Shopping Centre and the council - will donate the premises rent free and cover most of the running costs.
Seven runners-up will be offered a variety of prizes, which may include trading on a market or showcasing goods, such as having their products available in another trader's store.
A total of £40,000 of the £100,000 government grant will go to the Idea2Reality competition.
WV One, the non-profit city centre partnership which led the bid for Portas Pilot money, said the £40,000 would be spent on security, utilities and insurance for the winning businesses and supporting the seven runners-up.
Social media training
Partner organisations for the overall Wolverhampton Portas Pilot initiative are providing £200,000 for the project.
There are plans to use the money to offer support to competition winners and losers, including in the areas of IT, marketing, planning and social media training, from January. Support will also be given to more than 300 independent retailers.
Contemporary town criers and students will provide street theatre to announce events, while about 1,400 people have signed up to a loyalty card scheme in which independent retailers offer discounts.
The managing director of Rudell the Jewellers on Darlington Street, Jon Weston, described the Portas Pilot competition as "very good".
Mr Weston, who has been at the store for 24 years, saw sales increase by about 12% in 2011/12 compared to the previous year.
He said: "I think Wolverhampton has had a bad representation [media coverage] in recent times, unfairly.
"When you look at flagship stores, including ourselves, we're still doing well... when you walk out at lunchtime, the place is humming and the streets are crowded."
'Lower rates'
But manager of an independent card shop Michael Worton said he did not think the amount of money in the Portas Pilot initiative would "make much difference" in Wolverhampton.
Mr Worton, from Card Market in Queen Street, said it would be better if rents and rates were lowered to get businesses in.
"I don't think really doing any schemes or offers or just offering empty shops to anybody just to fill [them] with something is really going to draw customers in.
"I think you need to really look more at buses, car parking, that sort of thing."
Wolverhampton resident Maureen Hanson, 69, said some shops in the city centre had improved.
She added: "A lot of shops were closing down and they were just stood there empty and it brings the place right down, doesn't it?
"But... they've been putting a lot of things in the shop windows, paintings in some or sculptures and different things."
Another city resident, Dan Morris, 65, praised the scheme. He said: "I think it [gives] a chance to revitalise the city centre which is much needed... I do believe that people still like to come into the city centre."