Women welcome Birmingham City Council losing equal pay appeal bid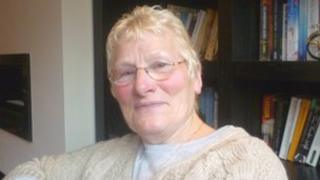 "I do feel pleased that we've got one over the council... I'm just angry that we've had to go this far to get what was ours."
A Birmingham City Council employee for nearly 30 years, Pam Saunders, 67, worked as a mobile home care assistant, helping people to wash and dress as well as doing shopping and housework.
She estimates she was picking up about £170 each week for around 34 hours of work before leaving in 2005.
But now the Bartley Green resident is one of 174 former Birmingham City Council workers - nearly all women - who can go ahead with compensation claims over missed bonuses from between 2004 and 2010, after the authority lost a court appeal.
She said: "At the end of the day we did work hard for them. We really, really did and so why shouldn't they have paid us the right amount in the beginning?
"[But] there's a lot of them that aren't going to get it anyway that worked with us, because they've gone over their time [to claim], which I am disgusted at really.
"They worked for it. They worked as hard as what we did. So at the end of the day they should be entitled to it."
'Lot less'
The 174 workers, including cooks, cleaners, caterers and care staff, won a ruling over their lower pay in November 2011.
On Wednesday, the Supreme Court rejected the council's argument the claims should have been made within six months of the women leaving their jobs.
The former workers now have six years to submit their compensation claims.
Law firm Leigh Day & Co, which represented the women, said they would be able to claim for cash they did not receive from 2004, at times when men on the same grade, such as refuse collectors and grave diggers, received more money.
Joan Clulow, 71, from Bartley Green, a home help who worked for 25 years for the council, said it was a "lovely feeling" to know she would receive the pay she had been denied, but was "angry at how they treated us".
Mrs Clulow found out in 2005 about the pay imbalance, by which time she was being treated for incurable cancer.
She said: "I haven't got much longer. They gave me five to 10 years, I've had eight.
"I'd like to treat the children, go away with them maybe because it could be my last.
"It's a happy day today although it's upset me a bit to think we've got it after this time."
Carer Mary Roche, 66, from Acocks Green, worked for the council for 26 years until 2005, when she earned more than £100 for 20 hours a week.
She said: "They didn't do us much justice while we were working anyway.
"It's a lot of hours for a little money, yes, absolutely.
"I was so happy when I'd go in and look after them [people] and make them happy for the rest of the day and they were happy as well. So that meant a lot, as much as money."
The mother of three, who grew up in the Republic of Ireland, has "no idea" how much she will receive, adding: "It's going to be a lot less than some people, but I'm still grateful anyway."
Leigh Day & Co said the 174 members of the group could be entitled to about £2m between them and up to another 1,000 former city council employees could also submit claims.
'Not menial task'
Susan Clare, 51, of Rubery, Worcestershire, was a full-time care assistant in a day centre looking after elderly people, earning about £900 a month before leaving last year.
She said: "I really think that is quite an important job. It's not a menial task and I think it's awful that we weren't put in that position where we could have been earning the same as a man collecting rubbish.
"If there [weren't] people out there caring for the elderly, then people couldn't get on with their lives.
"You should have been rewarded for the job that you do and not have to fight for it."
The city council said it would be reviewing the judgement "in detail" before considering its options.
Wednesday's ruling means the women can now seek compensation through the civil courts system.
In a statement, the council said this type of legal challenge had always previously been pursued in employment tribunals because they were "experienced and specifically trained in dealing with such claims".
It said holding cases in civil courts instead of tribunals meant potentially higher costs for the losing party. It added it would not comment further at present.