Walsall Manor hospital sacks four staff after death of man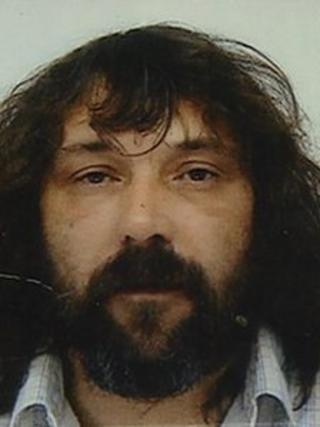 A West Midlands hospital has sacked four members of staff, after the death of a man who collapsed outside its accident and emergency department.
Carl Cope, 47, of Bloxwich, had called 999 with chest pains and was taken by a paramedic to Walsall Manor Hospital.
He went for a drink after being left in an A&E waiting room and collapsed outside.
Walsall Healthcare NHS Trust said two nurses, a porter and a receptionist had been dismissed.
It said two other members of staff had also faced "disciplinary sanctions" over his death.
The trust said an investigation carried out into Mr Cope's death had found that standards of care "had fallen well short of the standards we expect."
'Neglected him'
Chief executive Richard Kirby said: "We are sincerely sorry and we offer our deep condolences to Mr Cope's friends and family.
"We need to send a clear message that if members of staff are found to be operating in a way that they should not, then we will respond accordingly."
A post-mortem examination revealed that Mr Cope died of a heart attack due to clogged arteries.
His family said that they were considering seeking compensation from the hospital trust.
His brother Paul said: "I want more than an apology, because it's never going to get my brother back.
"He was just 47 years of age and fit, if they'd have put him in a cubicle he'd still be here now but they just left him, neglected him."
West Midlands Ambulance Service concluded its investigation into Mr Cope's death in August.
As a result, it said one paramedic was dismissed, another had resigned and two ambulance staff were given warnings.
Black Country Coroner Robin Balmain opened and adjourned an inquest on 28 June.