Fake doctor Abdul Pirzada jailed over CV lies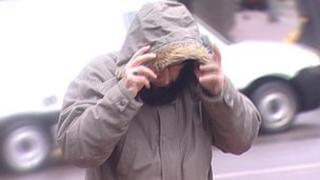 A health worker who invented a glittering medical career to secure work as an NHS nurse and doctor has been jailed for 15 months.
Abdul Pirzada worked as practice nurse in Birmingham for seven years, as a locum GP and physician's assistant.
Pirzada, 50, an asylum seeker from Afghanistan, had admitted two counts of fraud and one of obtaining a financial advantage by deception.
Pirzada, of Warwick Road, Tyseley, was jailed at Birmingham Crown Court.
Inquiries by the police suggested Pirzada had studied medicine at St Petersburgh University in Russia.
But claims of medical qualifications gained in Pakistan were lies, along with his assertions he had worked as a doctor in Bosnia and Glasgow.
'Implicit trust'
Pirzada, who came to Britain in 2001, worked at three medical practices in the city between February 2004 and April 2011, working first as a health care assistant and finally as a locum GP.
At surgeries in Alum Rock, Aston and Sparkhill, he performed blood tests on patients and even prescribed medication.
Prosecutor Robert Davies told the court: "In simple terms the CV is almost entirely a work of fiction or misleading claims."
Among the lies were claims the defendant was an adviser to an EU commission on refugees and was registered as a doctor with the Medical and Dental Council of Pakistan.
Sentencing Pirzada, Judge David Tomlinson told him: "The real criminality here is that you presented false documentation in order to provide medical services.
"That's a serious breach of integrity that strikes at the heart of a system dependent on the implicit trust patients must have in those who administer treatment."
The judge accepted material gain may not have been the principal motivating factor and that the sentence would be damaging to other members of his family.