Wayne Smith: Fugitive on Cyprus 'most wanted' list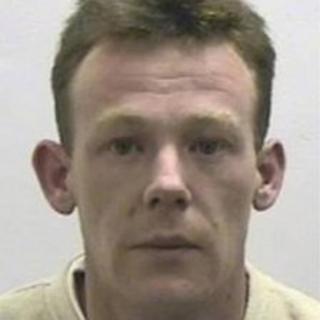 A man convicted over a fatal crash in Birmingham has been named as one of nine "most wanted" suspected criminals thought to be hiding in Cyprus.
Wayne Smith, 38, is wanted by West Midlands Police for his role in a road accident in Bordesley Green, Birmingham in 2005, that killed a 22-year-old man.
The victim was hit by one car and then struck by a second car driven by Smith, and dragged for 350 yards.
He fled the scene and was convicted in his absence at the city's crown court.
Crimes allegedly committed by those included in the Crimestoppers list, compiled with the Serious Organised Crime Agency (Soca) and Cypriot authorities, include drug dealing, rape and fraud.
It forms part of Operation Zygos, which targets criminals who could be in the Republic of Cyprus or Turkish-controlled Northern Cyprus. A similar scheme operates in Spain.
West Midlands Police said Smith, from Billesley, Birmingham, was arrested and charged and released on conditional bail but fled before the conclusion of his trial.
He was convicted of causing death by dangerous driving and perverting the course of justice in 2006.