Paramedic sacked after death of man who collapsed outside Walsall hospital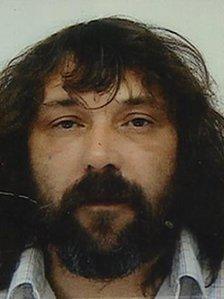 A paramedic has been sacked and two ambulance staff given warnings after the death of a man who collapsed outside a West Midlands hospital.
Carl Cope, 47, of Bloxwich, had called 999 with chest pains and been handed over by a paramedic to Walsall Manor Hospital's accident and emergency.
He went for a drink after being left in a waiting room, and collapsed outside.
The hospital has begun an inquiry into the conduct of seven staff and contract workers.
West Midlands Ambulance Service said a full investigation had been completed, and a second paramedic resigned from his position just before the conclusion of the investigation.
BBC Midlands Today health correspondent Michele Paduano said a paramedic who had handed Mr Cope over to the hospital subsequently saw that he had collapsed outside and, instead of helping him, went to security.
A paramedic working in a different ambulance to the one which took Mr Cope to hospital remained in his vehicle, our correspondent said.
Mr Cope died of a heart attack due to clogged arteries, a post-mortem examination revealed.
Four members of staff were suspended, and following the findings of the investigation disciplinary panels were carried out, the ambulance service said.
An ambulance service spokesman said: "The trust has also reported the incident to the Health Professions Council (HPC) which is the governing body of paramedics.
"The trust will do everything necessary to maintain the high standards of care that our staff and the organisation provide to patients.
"Where issues arise, robust action will be taken to ascertain what lessons can be learnt and any appropriate action taken.
"A police investigation is currently on going with regards to this incident and the trust will assist them fully with their enquiries."
Referring to the alleged actions of staff, Mr Cope's brother Paul said: "If I was like that in the building game, there'd be deaths left, right and centre.
"Why did [they] neglect my brother?"
A hospital spokeswoman confirmed police had been involved in its investigation.
She said: "Until we've concluded our investigation we would not want to pass comment on anything that's happened."
Black Country Coroner Robin Balmain opened and adjourned an inquest on 28 June.
Related Internet Links
The BBC is not responsible for the content of external sites.