Ofsted reveals improvement in Sandwell's children's services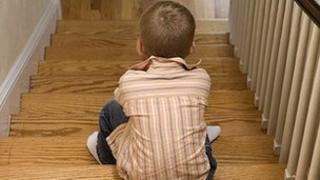 The safeguarding of vulnerable children in Sandwell has improved over the last two years, according to Ofsted.
In November 2009, the council's children's services were rated as "inadequate" and it was issued with an Improvement Notice by the government.
Ofsted inspectors returned in January 2012 and have now given it an "adequate" rating.
Councillor Bob Badham said he was encouraged by the report but recognised there was more to do.
The department was given an "adequate" rating in all nine categories, which means the "service only meets minimum requirements".
The latest report said: "Sandwell children's services have made satisfactory progress across almost all areas of their improvement plan since the government issued an improvement notice following Ofsted's safeguarding and looked after children inspection of November 2009, and the trajectory of progress is largely positive."
'Firm foundations'
But it highlighted three areas the department had to improve with immediate effect.
To take steps to allocate all children in need cases that require social care services.
Assess the current social work staffing levels and their capacity to meet increased demand for safeguarding and child protection services and take priority action to address any shortfall.
Enable all staff across the children's partnership to identify and respond to safeguarding concerns.
Mr Badham, cabinet member for children and families, said that although the report showed progress, he recognised there was more to do.
"The whole culture of children's social care in Sandwell has changed," he said.
"The child is at the centre of everything we do.
"I am pleased Ofsted is confident we can continue along this road. Our ambition is to become an excellent service within an excellent authority."