Isaiah Young-Sam family 'frustrated' over lack of evidence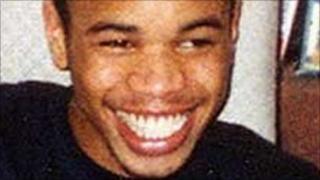 The family of a man murdered during riots in Birmingham say they are frustrated that no-one has been convicted.
Isaiah Young-Sam was stabbed in the chest during the 2005 Lozells riots.
Three men were tried and found guilty of murdering the 23-year-old but their convictions were overturned.
There were two further trials but none resulted in a conviction. A new suspect was arrested in July but the CPS said it would not support any charges.
West Midlands Police Chief Constable Chris Sims said in a report to the police authority about the case that the CPS lawyer had concluded there "would not be a realistic prospect of conviction".
'More evidence'
An uncle of Mr Young-Sam, who lives in Birmingham and asked not to be identified for fear of reprisals, said the family accepted there had to be a strong enough case to proceed with a charge, but they were frustrated at the lack of evidence provided by the police.
He said: "That is our concern. Substantial evidence and more evidence could have been put before the jury.
"It's been a long time in waiting for justice and we will continue to wait."
West Midlands Police said it had done "everything possible" to find sufficient evidence to secure a conviction.
Human error
Mr Sims was asked in his report to outline what lessons could be learnt from the case.
The convictions were overturned after the first trial because the prosecution failed to make secret recordings, of conversations between the defendants, available for the trial.
Mr Sims said an experienced officer had overlooked material that may have been useful to either the prosecution or the defence.
He said there was no evidence to suggest it was a deliberate attempt to suppress the material and as a result of the case, a new system was being followed.
He said advice was now sought from the Covert Authorities Bureau, more training had been offered and there was greater continuity among officers working on a specific case.
Mr Sims said the force was keen to secure any new information about the case.
"In the event that this happens, Isaiah's family and the public can rest assured that this information will be assessed and investigated in conjunction with the CPS to determine if we can proceed further," he added.