20,000 people apply for 1,000 Jaguar Land Rover posts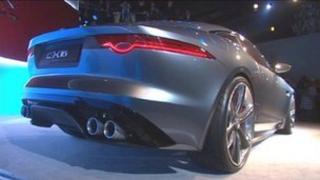 Jaguar Land Rover has received 20,000 job seekers' applications to fill 1,000 new posts at its plant in Solihull in the West Midlands.
The firm advertised for assembly line workers in October and November and said it had filled 500 posts to date.
Plant convener Bob Mason said the plant was setting up a third production shift for the first time in 60 years to produce a new car planned for April.
He said 100 new staff would undergo training each week until March.
The Indian car maker Tata bought Jaguar Land Rover in 2008 and said in April it planned to launch a new model at its plant in Solihull as part of the Range Rover collection.
'Local recruitment exhausted'
To do this it is recruiting assembly line workers to fill morning, afternoon and overnight shifts in a 24-hour period, rotating on a three-week pattern.
Its headquarters are based in Gaydon, Warwickshire. It also produces Land Rovers in Halewood in Merseyside and other Jaguar models at a plant in Castle Bromwich, near Birmingham.
Mr Mason said: "There are about 5,500 production workers at the site in Solihull. I think we have exhausted local recruitment now.
"There are about 150 jobs for skilled workers too, vehicle maintenance, electricians, diagnosticians.
"Some of the applicants have come from further afield from Bombardier, ex Peugeot workers and some have come from Aston Martin, we'll take them from anywhere."