Costa Concordia passenger Amelia Leon 'lucky to be alive'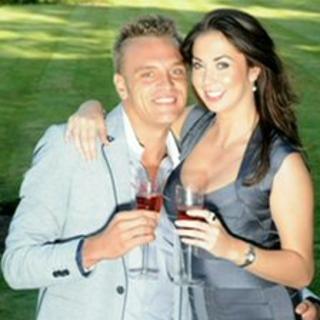 A woman from Birmingham says she feels lucky to be alive after arriving home safely from the capsized Costa Concordia cruise ship in Italy.
Amelia Leon, 22, was in her cabin with her boyfriend, a crew member, when the liner struck the rocks on Friday.
Eleven people have since been confirmed dead, with more than 20 still missing.
Ms Leon, a professional singer, said she felt very emotional following the shock of what she had experienced, and knowing people are still missing.
She said: "The TV went on to the floor and completely smashed and the lights went out.
'This is horrible'
"Obviously lots of people were pushing and shoving but on our lifeboat, because Claudio was in charge of letting people on, they were just throwing their babies at my boyfriend.
"There were three babies on him...they were just shoving them on and then the mothers were getting on.
"I was squashed between all these people."
"Yesterday I felt very emotional because at first, you are shocked and it doesn't sink in then watching the news and actually realising that people have lost their lives and people are still missing, you're like 'this is crazy, this is horrible'."
The ship, which was carrying 4,200 passengers and crew, damaged its hull when it hit rocks close to a Tuscan island at the start of a week-long Mediterranean cruise.
The vessel's captain has since been arrested and faces possible manslaughter charges.
Before the latest bodies were discovered on Tuesday, Italian officials said there were 29 people still missing.
Ms Leon, who met Claudio while working on another cruise ship, said the experience has made her embrace life.
"I just want to make the most of every single day because it was just crazy on that boat," she added.