Labour gains Sparkbrook seat on Birmingham City Council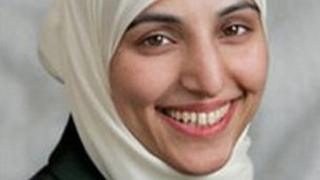 Labour has increased its seats on Birmingham City Council after winning a by-election on Thursday.
Victoria Quinn has taken over the Sparkbrook ward formerly held by Salma Yaqoob, leader of the Respect Party.
Despite the gain, the council remains under the control of a Conservative/Liberal Democrat coalition.
Victory in the Sparkbrook seat means Labour now has 56 seats, with 61 needed for an overall majority.
Turnout was 33% and Ms Quinn won the seat with 3,932 votes, a majority of 1,631.
Birmingham City Council has been run by the coalition since 2004.
The Conservatives currently have 39 seats, Liberal Democrats 24 and Respect 1.
Forty seats on the council are due to be contested in May.
Ms Yaqoob, a member of the council since 2005, stood down in July due to ill health