West Midlands Police Authority faces £5m riot bill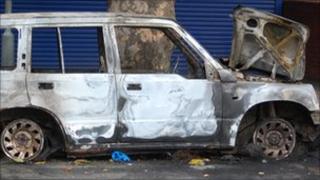 West Midlands Police Authority is facing insurance claims of £5m for damage caused during August's riots.
Under an act passed in 1886 the police authority is liable to pay for damage to buildings and their contents if it occurred during a riot.
The authority then bids for money to be paid back to it by the Home Office.
A report to a meeting of the police authority on Thursday warns there is "no guarantee that the cost of these claims will be reimbursed".
Any costs not covered by a Home Office grant will have to be paid out of the authority's budget for this year.
Many insurance companies do not have to pay out because the damage to shops and homes was caused by riots.
The Home Office said people affected by the riots were able to claim from their insurance company and the firms could then claim from the police authority, which would assess those claims.
The report also states that claims of more than £2.5m for the cost of "business interruption" during the riots will not be paid.
External loss adjusters are being brought in by the authority at an estimated cost of £50,000 to advise on higher value or more complex cases.
The authority has set up a special panel to make decisions on payments "as quickly as possible".
The authority has received 346 claims for a total of £5,177,120 in the wake of the riots across the Midlands in August.
Claims had to be made within 42 days of the time when the loss occurred.
The Home Office has said it will meet the cost of the £253,861 claimed by people and businesses without insurance.