Chinese Premier Wen Jiabao to visit Birmingham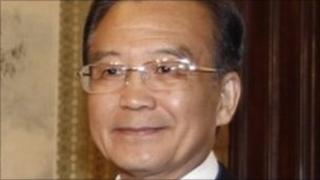 Chinese Premier Wen Jiabao will visit Birmingham this weekend on his first stop on a visit to the UK.
He will go to the Longbridge MG car plant. MG is owned by the Shanghai Automotive Industry Corporation.
His decision to begin the UK visit in Birmingham reflects the strength of the city's strategic relationship with China, the council said.
He will arrive ahead of his meeting with Prime Minister David Cameron and German Chancellor Angela Merkel.
Mr Wen will land at Birmingham Airport.