Nursery worker Paul Wilson groomed children online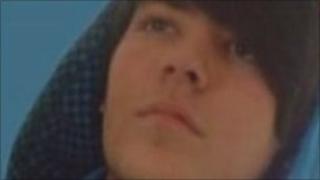 By pretending to be a child victim of the internet sex abuse scams he was conducting, Paul Wilson managed to trick scores of children into confiding in him.
From the safety of his bedroom, the Birmingham nursery assistant created 23 fake online profiles to contact girls and boys from across the UK aged between 12 and 15.
The 20-year-old befriended his victims on social networking sites posing both as a modelling agency talent scout and other teenage boys and girls.
Wilson used fake profile pictures and created multiple friend accounts to create an entirely fictitious community in order to gain his victims' trust before exploiting them.
In some cases, in the guise of a fellow child victim, Wilson encouraged children to send pictures and movies of their abuse to him.
He later used this material to blackmail them into making more extreme photos and videos for his own use, under threat of exposing the original material to their family and friends including everyone on their email contacts list.
'Really scared'
His "insidious" behaviour was discovered when one of his blackmail victims reported the threats to police, Det Insp Kay Wallace of West Midlands Police said.
Officers raided his ground-floor flat in Newbold Croft, Nechells, Birmingham, at 0520 GMT on 5 January.
They seized his computer and mobile phone on which they found indecent images, including ones showing Wilson raping a toddler at the Little Stars nursery in Nechells Park Road where he worked.
As well as charging him with two counts of rape, police also used evidence from Wilson's computer to accuse him of 45 counts of making and distributing indecent images and inciting young people to engage in sexual activity on the internet.
One of his 22 child victims told the BBC she felt violated.
"He'd post a picture on to his MSN and say if you don't do something else I'll send this round to your email.
"I was just really scared that he would send it to everyone I knew so I felt I just had to do everything he said."
Ms Wallace, head of the child online safeguarding team at West Midlands Police, said: "We are talking about a very cool, calm, calculating individual."
She added: "Criminals who engage in activities using their computer systems feel they are safe.
"In their own home, there's nobody else in the room, nobody can see what they are doing. They don't realise that what they are doing leaves a trail."
Footage stored on his mobile phone showed Wilson abusing a toddler at Little Stars Nursery where he had been working for the past 18 months.
'No answers'
On the day of his arrest the nursery was closed down and parents were called to Nechells to collect their children.
The parent of one child at the nursery, who cannot be named for legal reasons, was out when she got the call on 5 January.
She said: "It's still in my heart and my diary. It's a date I do not think I will forget in a very long time.
"I was very traumatised and they didn't give us many answers."
Wilson pleaded guilty on Tuesday to two charges of rape and 45 other charges related to his internet grooming.
Officers said when he was arrested they believed only one child at the nursery had been sexually assaulted on two occasions.
"An exhaustive investigation did not throw up any other leads police could follow. His main activities were online," a force spokesman said.